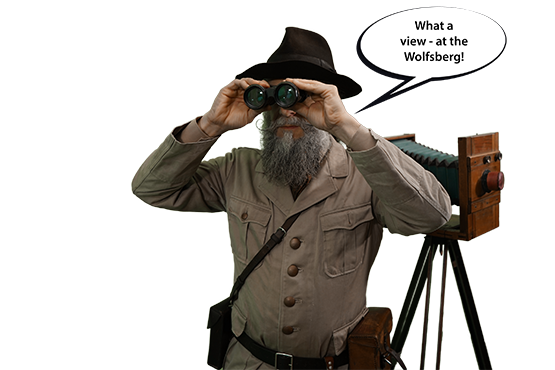 Discover the landscape around you with a 360° aerial view. Just click on the "To 360° view" button below this text to open the VR experience. If you use VR glasses, you can also view this image in virtual reality. To do so, select the corresponding icon (far right) in the control bar on your smartphone. Now position the smartphone e.g. in a Cardboard Viewer. Have fun exploring the prehistoric monuments in the landscape!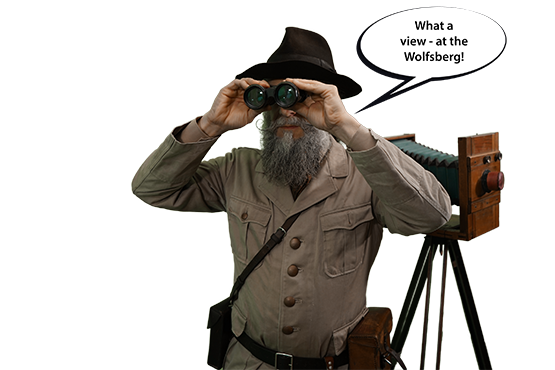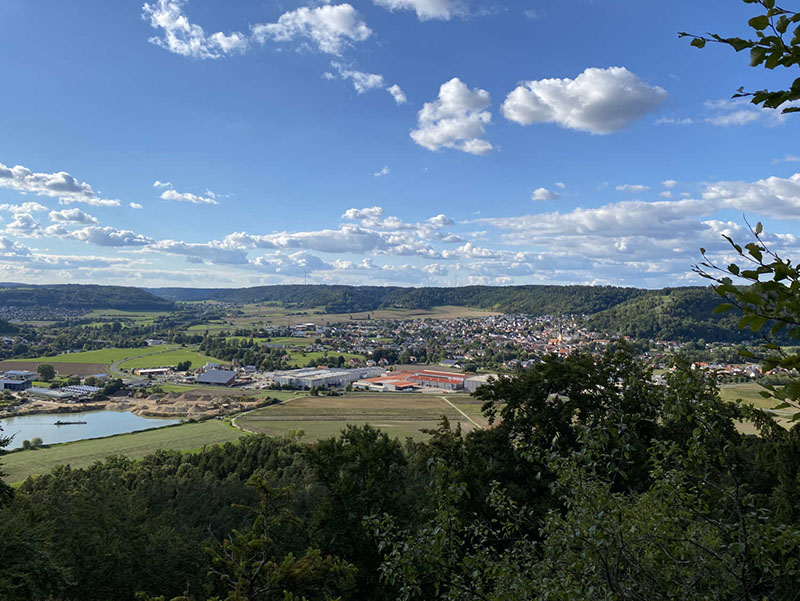 "The Wolfsberg has never been investigated archaeologically, so little is known about this intriguing place and how prehistoric people may have used it. Just a few finds from the younger Bronze Age have been found, through limited test pitting.
This mountain top plateau would have been an ideal place from which to monitor traffic along the Altmühl valley during the Bronze and Iron Ages. Just look at the view from here!
It has been suggested that the plateau was once fortified to protect it but there is little evidence for this. However, many fortified mountain sites are known in Eastern Bavaria at this time, for instance the Frauenberg, the Schlossberg at Sulzbürg, the Bogenberg and the Schlossberg at Kallmünz. Perhaps archaeologists will in future reveal more about the Wolfsberg."