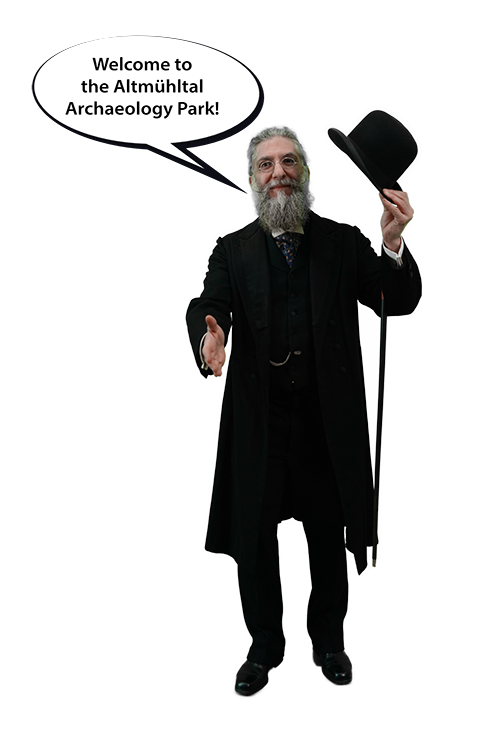 "A very good day to you! May I briefly introduce myself? 
My name is Leopold. I am a trained archaeologist and would like to accompany you on your journey through the Altmühltal Archaeology Park – the archaeology park of the Altmühl river valley.
This is a fascinating and special region for archaeology and I worked here over 100 years ago. Today, I can travel with you through time with my pocket watch and my camera. Together we will explore stories of the people who have lived here – from the Neanderthals to the Celts. 
Quite recently, during the 1990s, the construction of the canal linking the rivers Main and Danube led to the discovery of outstanding archaeological treasures. A sensational and rare insight into past times!
If you would like my company at any of the 18 information stations in the archaeology park, just scan the QR code on the display boards with your mobile phone. Suddenly, I will be at your side with all my knowledge and stories! Looking forward to your company, Leopold."